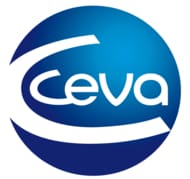 Oral solution for the synchronisation of oestrus at gilts
Indications for use: Sexually mature gilts. For the synchronisation of oestrus. 
Composition: Altrenogest (4.00 mg), Butylhydroxyanisole (E320) (0.07 mg), Butylhydroxytoluène (E321) (0.07 mg)
Amounts to be administered and administration route: Oral use. 20 mg altrenogest / animal, i.e. 5 ml per animal once a day for 18 consecutive days. 
Special precautions for storage: Pressurized container: Protect from sunlight and do not expose to temperatures exceeding 50 °C. Do not pierce or burn, even after use.