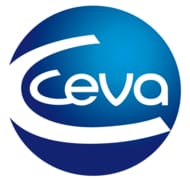 The active ingredient of SPIROVET® spiramycin, belongs to the macrolides group of antibiotic. Spiramycin is bacteriostatic and bactericidal at high concentrations. Its mode of action is similar to that of macrolides: it inhibits peptide synthesis by dissociating the RNA complex during translocation.
Spiramycin is effective against Gram-positive bacteria and mycoplasmas, as well as certain Gram-negative germs, particularly Legionella and Actinobacillus.
It spectrum of activity includes  Staphylococcus spp., Streptococcus spp., Enterococcus, Streptococcus pneumoniae, Neisseria intracellularis, Listeria monocytogenes, Corynebacterium diphteriae, Mycoplasma spp., Clostridium spp., Bacteroides spp., Haemophilus spp., Treponema pallidum, Treponema microdentium, Leptospira ictero-hemorragiae, Toxoplasma, Miyagawanella, Brucella, Pasteurella, Rickettsia spp. and Amoeba spp. 
Composition
Spiramycin 60 millions IU
Benzylic alcohol  4.16 g
Water for injection qs 100 mL 
Indications
Pigs and cattle: for treatment of diseases caused by germs who are sensitive to spiramycin. 
PigsTreatment of pig house cough, atrophic rhinitis, Streptococcus infection, swine erysipelas, arthritis, treatment and prevention of mastitis, prevention of neonatal infections in piglets, and infectious gastro-enterititis.
Cattle Prevention and the treatment of pulmonary infections, mastitis, metritis, omphalitis and omphalophlebitis, arthritis and interdigital abcesses. 
Posology and method of administration
Intramuscular route
Pigs, calves: 75 000 IU of spiramycin/kg b.w. i.e. 5 mL of SPIROVET®/ 100 kg b.w. as single injection or 2 administrations at 24 hours interval
Cattle: 30 000 IU of spiramycin/kg b.w. i.e. 5 mL of SPIROVET®/ 40 kg b.w. as single injection or 2 administrations at 24 hours interval 
Contra-indications
Do not treat animals hypersensitive to macrolides. 
Special warnings for each target species
Do not inject more than 10 mL per injection site in pigs and 15 mL in cattle and calves. 
Withdrawal periods
Pig: meat: 7 days
Cattle:    - meat: 21 days
- milk: 7 days i.e. 14 milkings 
Storage
Shelf-life of the finished product under marketing presentations: 3 years. Shelf-life after broaching: 28 days. At room temperature, (15-25°C), in a dark place. 
Presentation
Content: vials with 50 ml, 100 ml and 250 ml.